At inStream, we constantly strive to improve our product and create more solutions for our users.  Today, we are happy to announce new features and upgrades that will benefit your practice and create a better user experience for you and your clients. 
NEW FEATURES
Web Widget - The inStream Web Widget allows you to affix inStream's Quick Plan module directly onto your website so you can generate new leads automatically.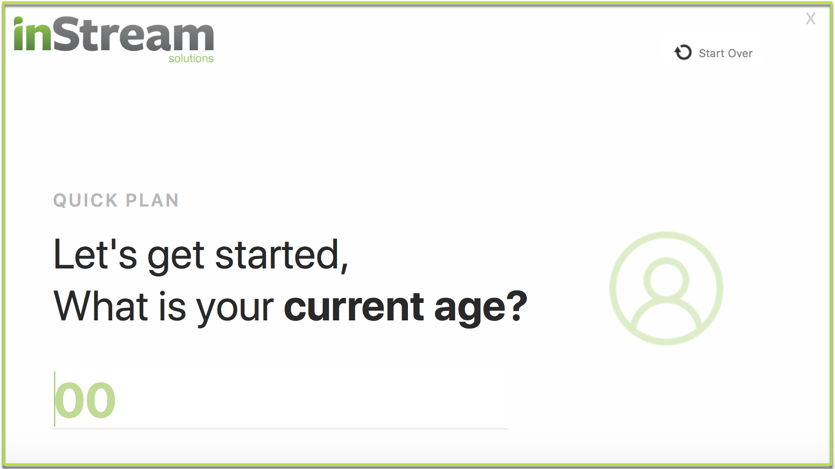 HOW IT WORKS: Prospects that visit your website will be able to enter their data and have a quick plan generated for them in real-time.  That information will then be transferred to inStream and a profile will be created automatically.  Allowing you to create more leads and use your website as a marketing tool.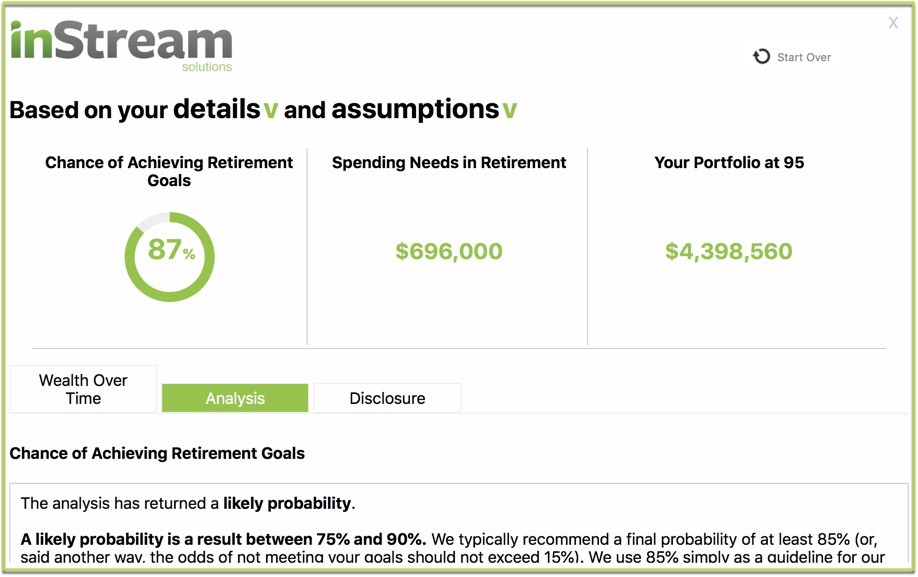 ASK US TO BE PART OF THE BETA RELEASE
UPGRADES
1.  The Ability to Choose Percentiles and Cash Flow Output
Choose which percentiles to display on the Wealth Over Time chart and select which percentile to display on the Cash Flow reports.

2. Cash Flow Graph
View your client's income needs in an easy to understand graph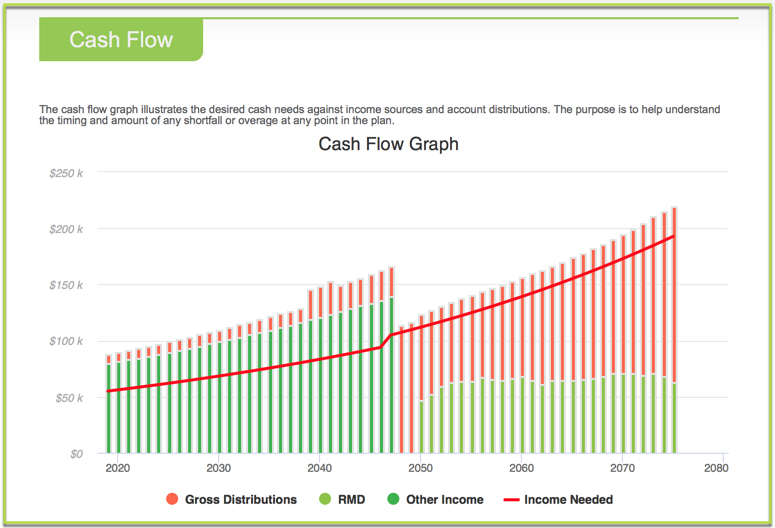 3. Future Value
The ability to input future values for Goals, Accounts, and Income. 
Example: You client wants to spend $60,000 a year in retirement (Age 67) growing at 2% inflation. When you select Future Value, it will show $60,000 starting at age 67, and have inflation begin from there.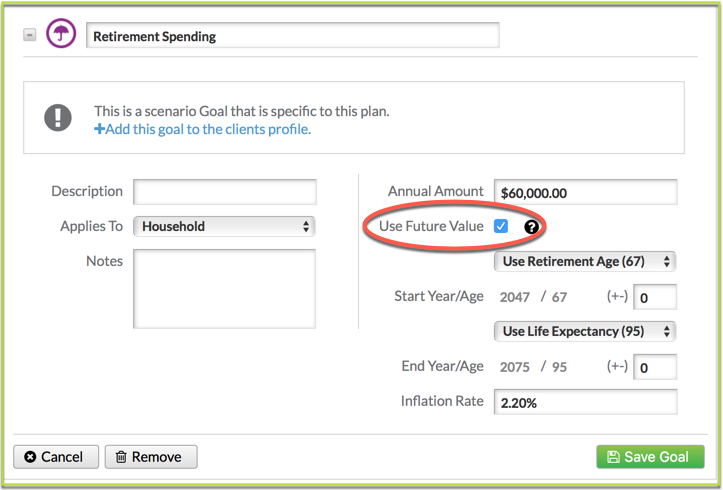 Example: Cash Flow Output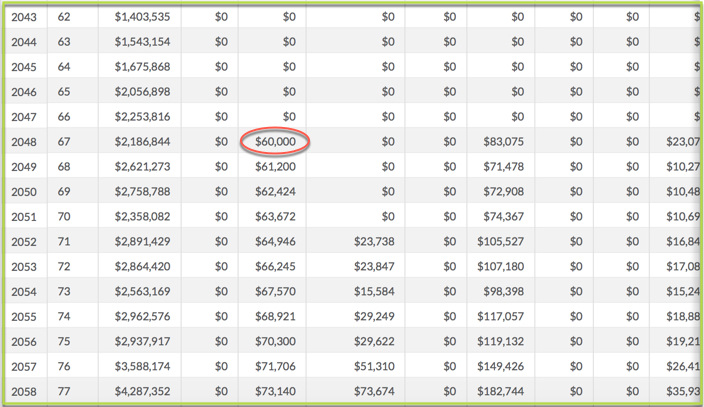 inStream Solutions LLC