New Releases for October 20, 2018
October 20, 2018 - inStream has been listening to user requests, and after months of development we are proud to announce the release of account aggregation functionality within inStream's robust planning engine.  Using Quovo's aggregation technology, user's will now be able to collect account data from over 14,000 financial institutions across the US, UK, and Canada.

Additional features
- Alerts have been updated to include the prospecting tool and account aggregation.  You will now be notified once a prospect has completed an online form via the inStream Dashboard and email.  To adjust alert notifications, go to: Settings > Plan Settings > Alert Settings.  Note: Held-Away alerts are only available to Quovo subscribers.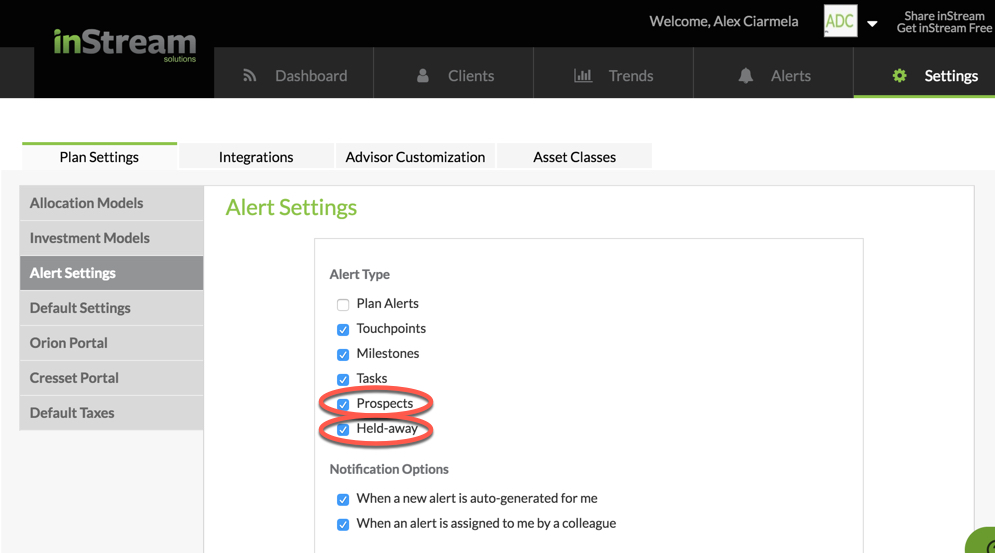 - A Merge Portfolios button is now available to allow you to merge multiple portfolio models into a single allocation model.  By merging all portfolio accounts into one model, this will allow you to easily create plans with the Allocation Type set as Total.  Note:  Setting the Allocation Type as Total, the simulation uses a single allocation model to represent all accounts.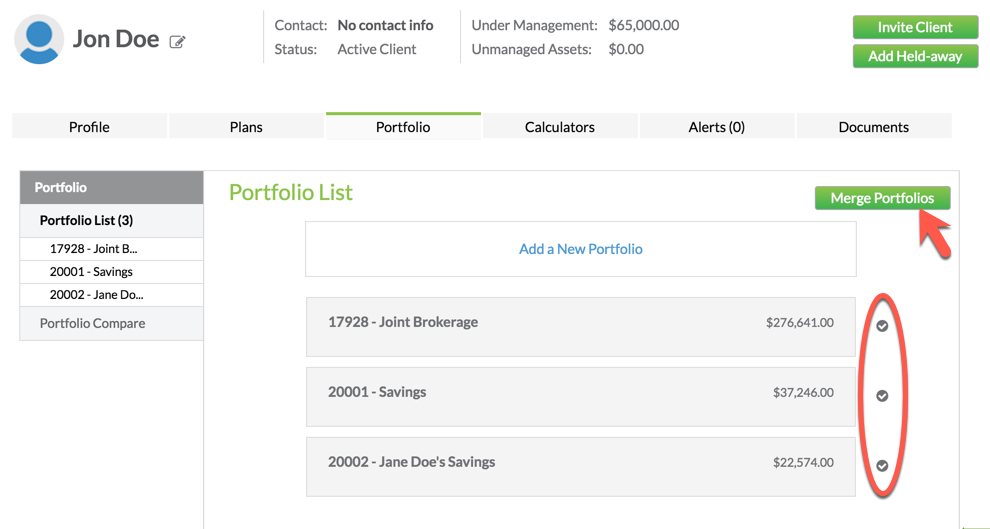 - Bug Fixes and Performance Improvements