The scenario matrix feature allows you to quickly create scenario plans off of a base plan. The scenario plans are created by adjusting two variables. Users can choose from changing Goal amounts, Income amounts, or Key Dates.  The purpose is to show how changes in these plan variables can impact the success probability of a plan.
Step 1 – Access the Scenario Matrix
When viewing a plan, the Matrix tab is located with the other plan inputs.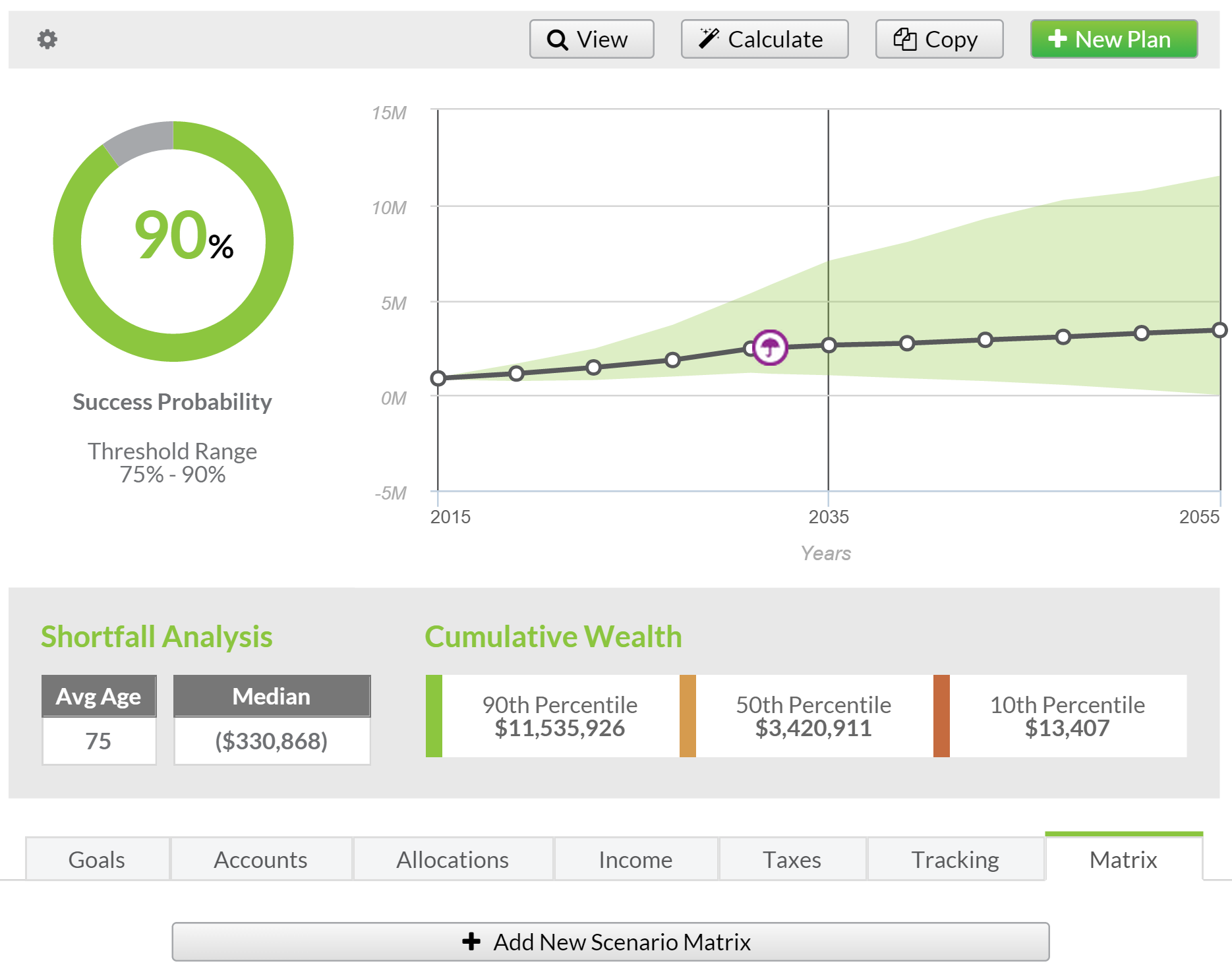 Step 2 – Choose inputs
When creating a scenario matrix, choose from using Goals, Income, or Key Dates.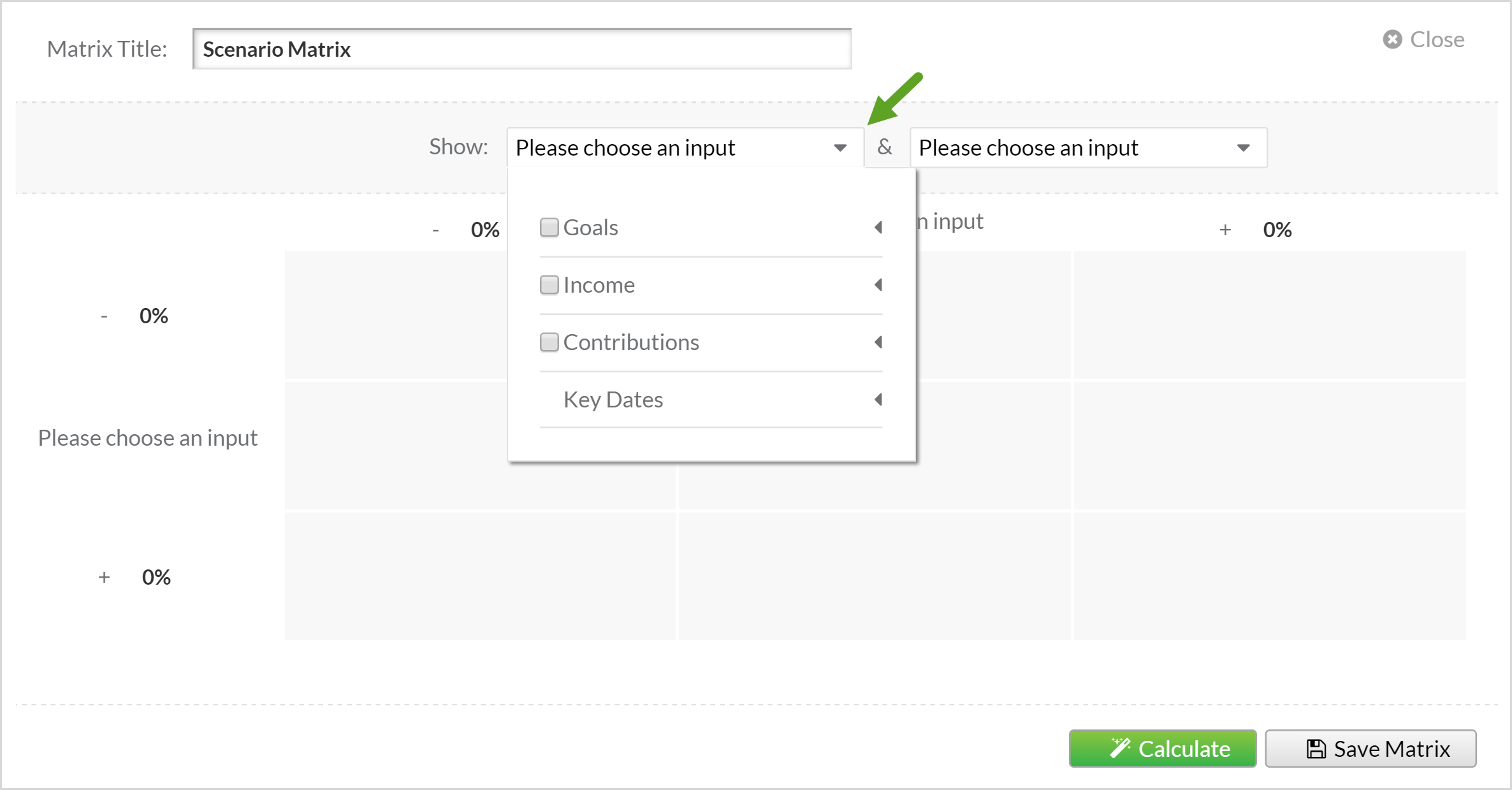 Step 3 – Change input variables
With inputs selected, decide how to change the variables. You may set each input to be some percentage higher and lower than the base plan.  Once created, calculate and then save the matrix.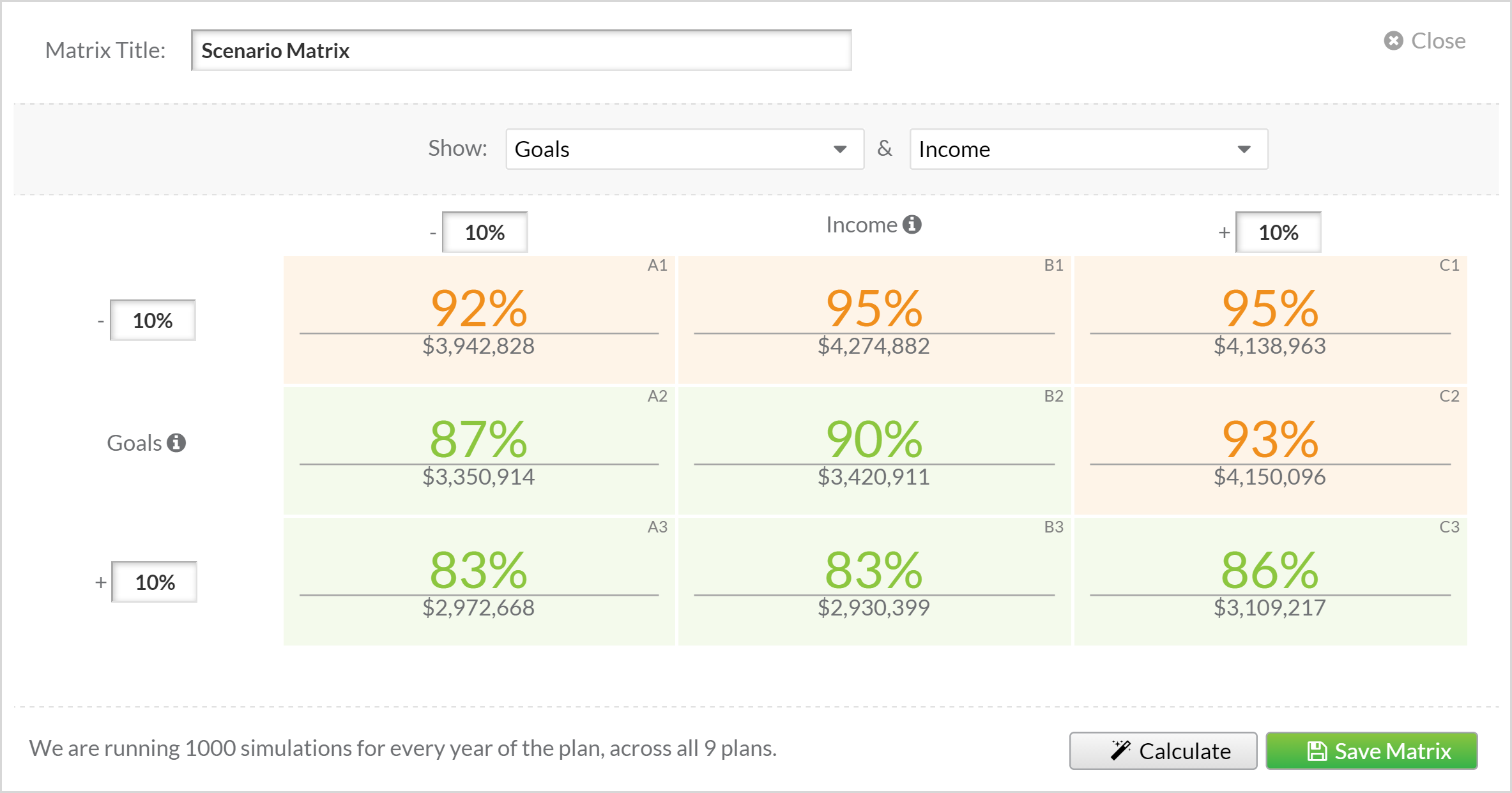 Step 4 – Download PDF
A standalone PDF of a scenario matrix can be downloaded from the Matrix tab, from within a plan.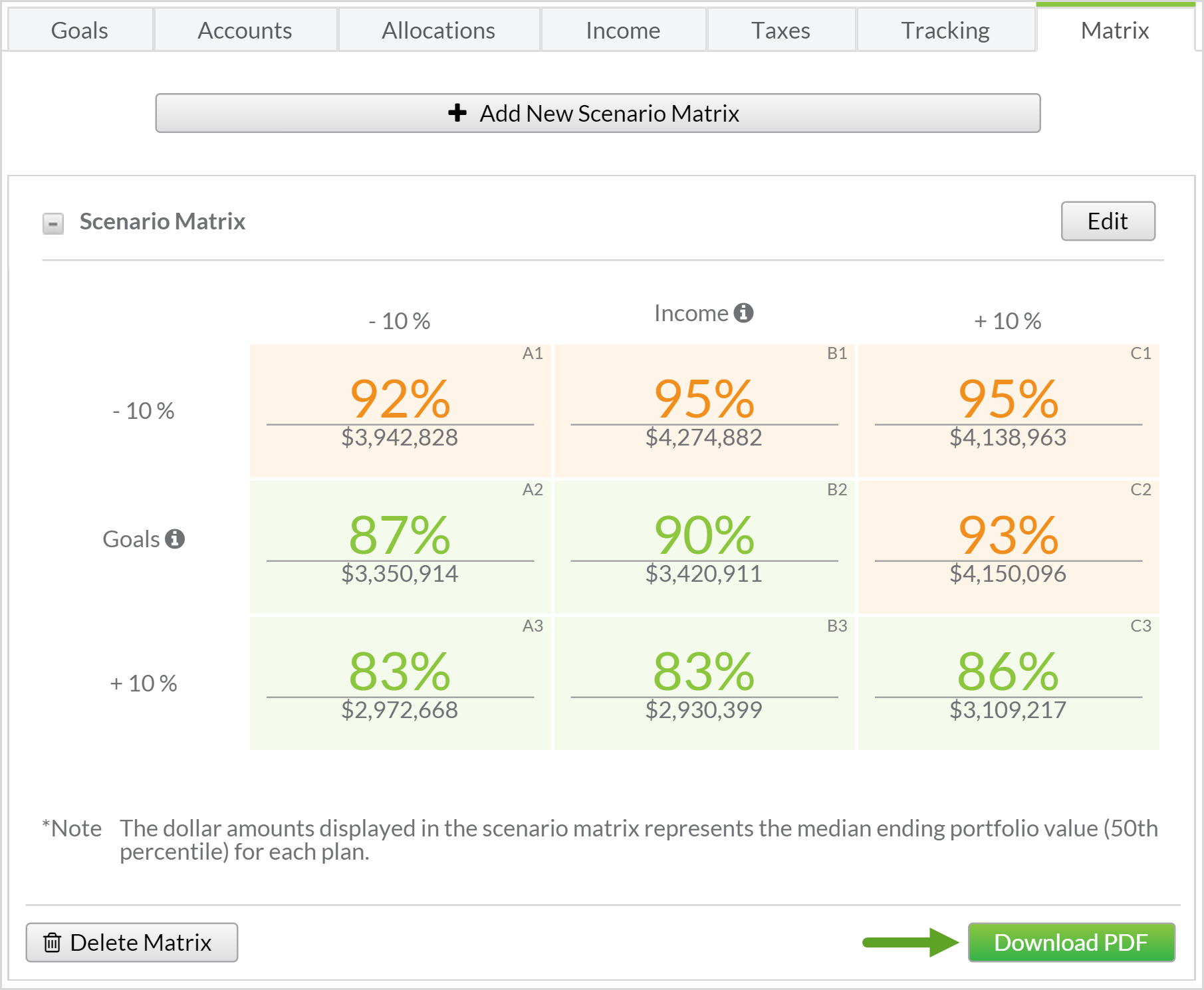 Step 5 – Add Matrix to Plan Output
When building a plan output, choose the matrix that you would like to include in the report.