Once you have completed the First Steps for the Black Diamond Integration, you will need to login as an Administrator to start the Black Diamond to inStream integration. You can also take a look at our Black Diamond integration video walking you through the steps. 
After logging in as an Administrator, go to the Integrations tab where you will find Black Diamond under the Portfolio Manager section.  Click Edit to input the credentials your Black Diamond advocate provided to you. After the credentials are inputted, click Connect to Black Diamond.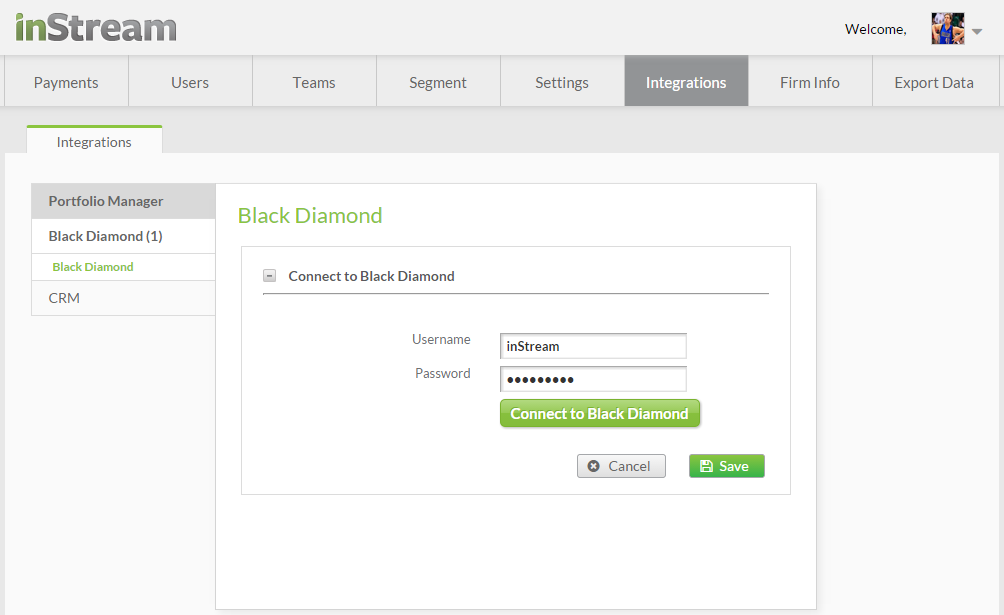 You will receive a 'Success!' notification if the correct credentials are entered. Your data will start to be staged in our database and ready for import in a matter of minutes.
However, before you start importing accounts, you must assign rep codes to the appropriate advisor. Go to the Users tab and select a user to add rep codes to.

Click on the Black Diamond Rep Codes drop-down menu, and select the codes associated with the advisor. Click Save Changes after you have selected the codes for the advisor.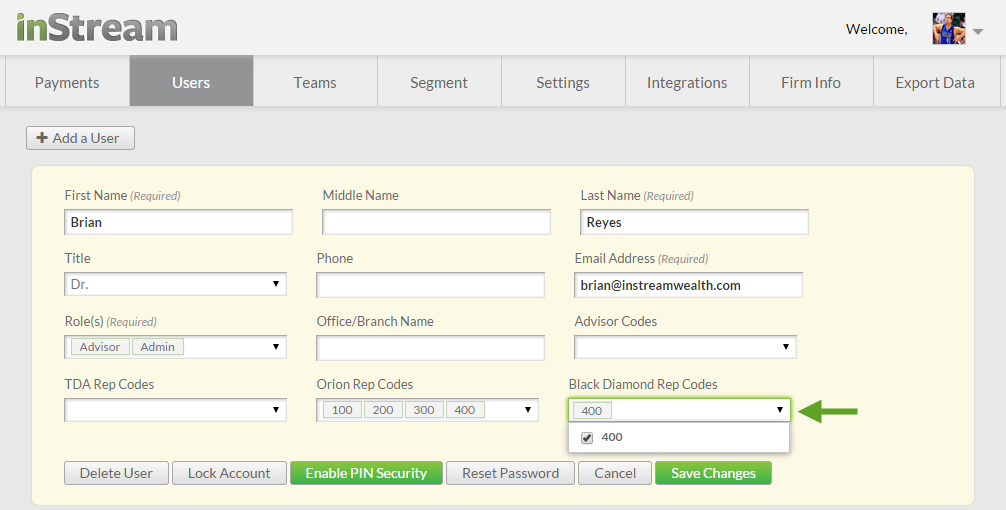 You are now ready to begin importing accounts. You may want to take a look at our article on Importing Accounts from Black Diamond.