After completing the first steps for the Orion integration, you are now ready to activate the Orion Portal. To get started, you must first authenticate your Orion credentials.
Go to the Settings tab then click on the Orion Portal sub-tab. Enter your Orion credentials and click Save.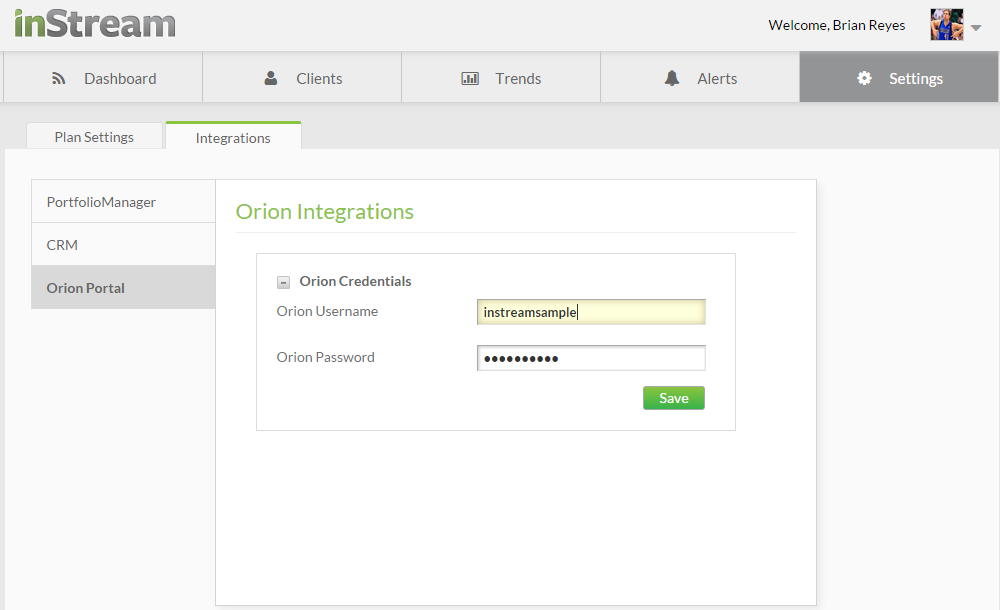 After the authentication, from the Clients tab, find the client you would like to sync with Orion. After finding your client, click on the Orion Sync tab. You will see a message stating the client's account isn't linked to Orion. Click the Sync button to begin the syncing process with Orion.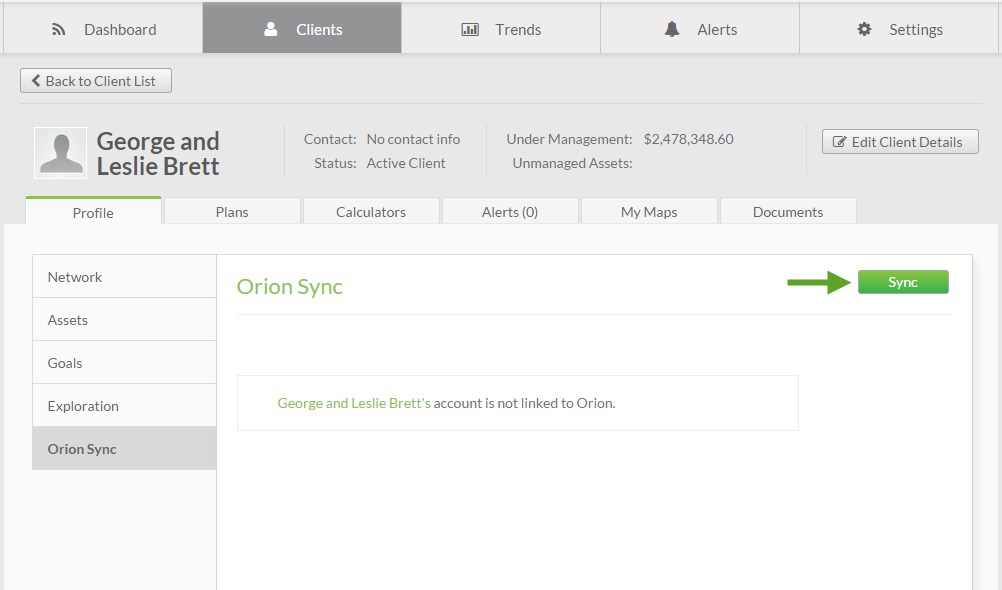 In the search bar, type in the name of the clients and click Search. The results will be displayed, and once the correct entry is found click Sync.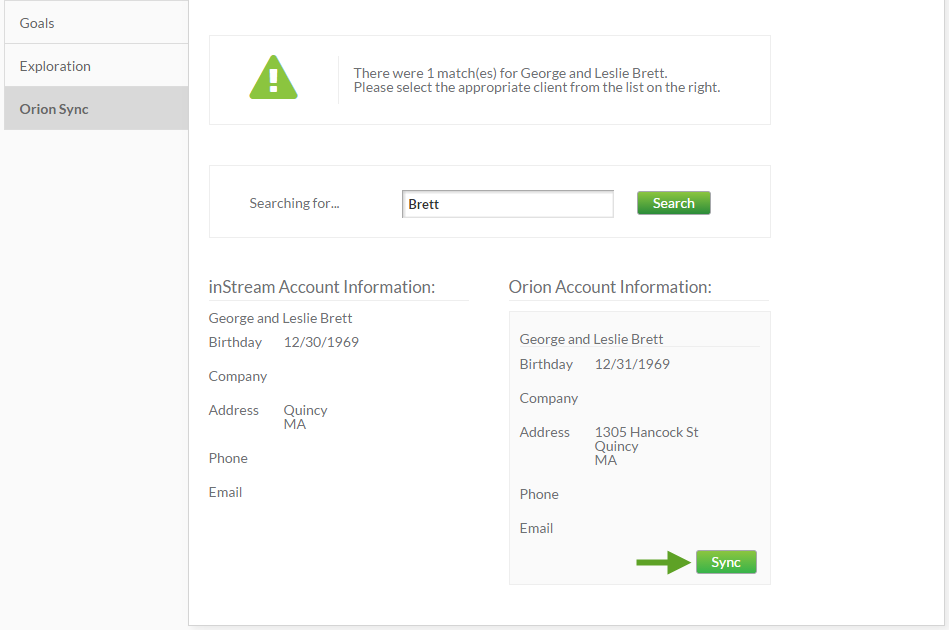 You will get a success message after linking the household to Orion. You can also disconnect the link to stop sharing plans and documents by clicking Disconnect.