As an administrator managing users, there are basically two things that you will want to do:
Create Users
Reset passwords
You will need to be logged in as an administrator to do either of these things. If your account has been set up with Administrator privileges, from User Role drop down menu, select Administrator.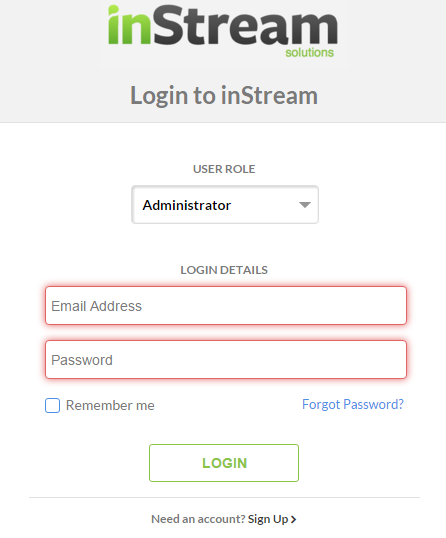 Adding a User
After you have logged in, go to the Users tab and click on Add a User. You must fill in the required fields in order to add a new user. Click Add User when finished.
Note: It is important that you select the correct Role(s) within the required fields in order to designate advisor rights within your company.
An email will be automatically generated and sent to the new user with login credentials. Repeat these steps to add additional users within your company.
Resetting Passwords
When you are logged in as an Administrator, just head to the Users Tab and select the user whose password you would like to reset. After you have opened their account you will see the Reset Password button.
Note: They will receive an e-mail with the new password once you click Reset Password.