Unlike other goals, legacy goals are one-time distributions rather than an annual distribution amount over a range of years. While these could be used as a single-distribution goal anywhere in a plan, we recommend setting these at the end of a plan. A legacy goal can serve as a Target Ending Portfolio goal to fund a trust, charity, or end of life expense.
To add a Legacy goal, go to the Profile tab and select Goals.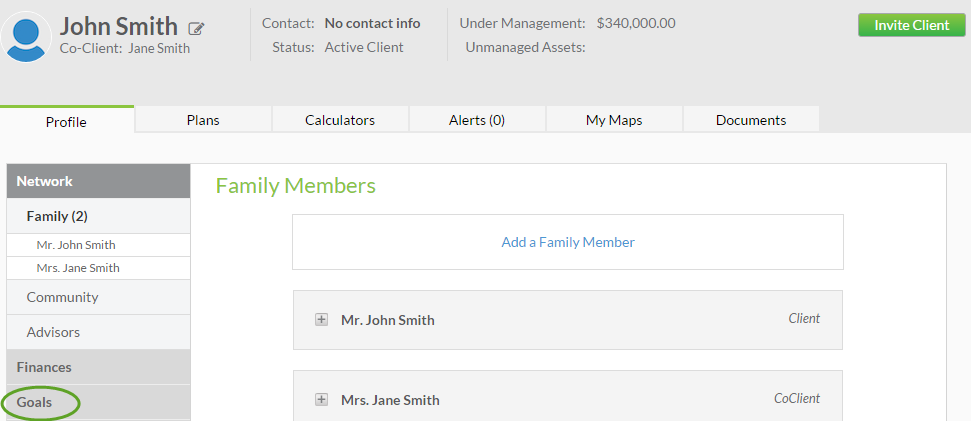 Under Goals, select Legacy then click Add a New Legacy Goal.