Once the Orion integration is setup, you are now ready to start importing clients and accounts.
To begin, go to the Clients section of your inStream and click on Import. Under the Import menu, select Orion Client Import.

 Next, search for your client using the filter and click Import.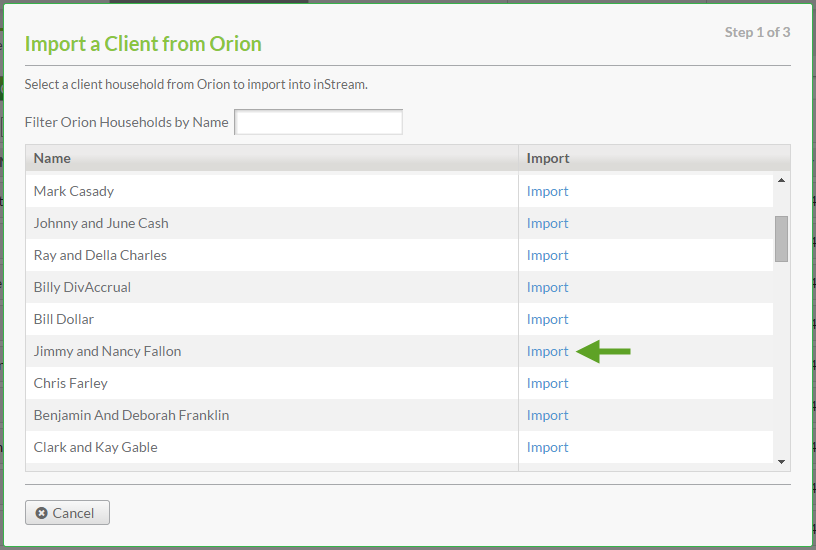 A new screen will appear, and you can now enter additional details. Click Next once everything looks correct.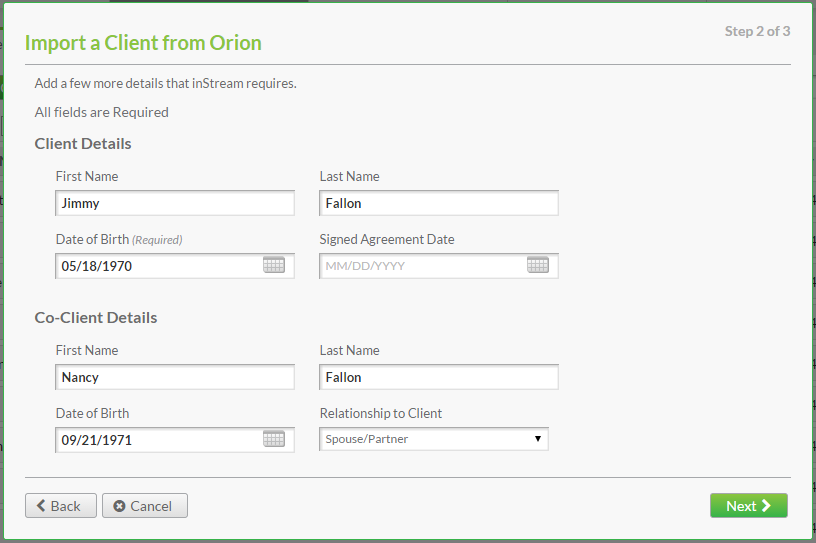 The accounts that will appear are those that are linked to the client. Choose the accounts you want to import by checking the box in the Include column. Click Import after you have checked all the accounts you want to import.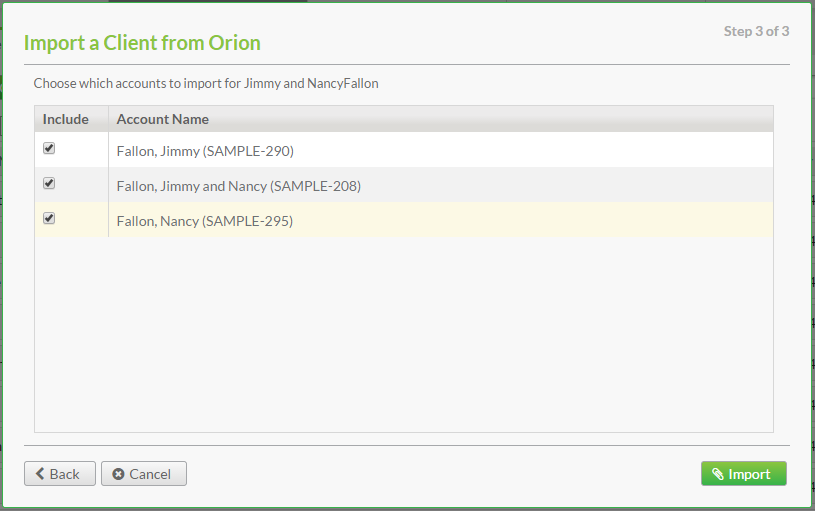 You will see that Orion has pulled in the client's contact and account information automatically. Review the information to make sure everything is correct.