inStream has created a CSV template file in order for our customers to easily upload clients into the system.
To begin, go to the Clients section of inStream and click on Import. Under the Import menu, select CSV Client Import.

The Import Clients from a CSV File menu appears. Select the hyperlink located with the word here.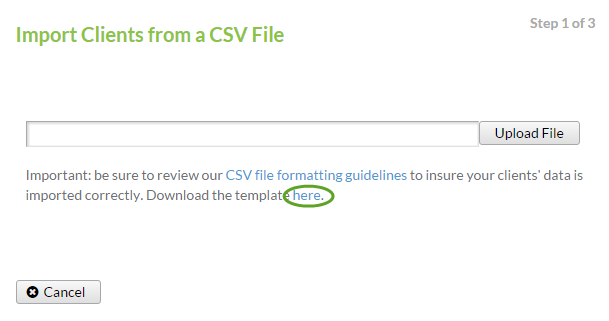 The CSV template will begin to download, and once it's finished open the template. Fill in as much information as possible on the template in order to capture critical profile information for your client(s).
Note: The following are required fields (if these are not filled on your template, you'll see an error):
Client First & Last Name
Client E-mail
Client Birthday
Once you have finished your template, save the completed CSV file. When saving the CSV file, a pop-up box will appear. Click Yes to save the file.

The next step is to upload the file. To begin the process of uploading the file, select Upload File.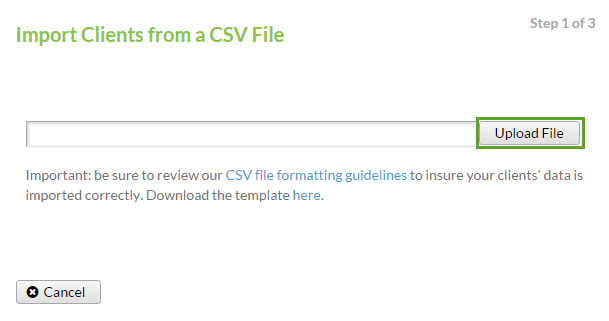 Before your clients are successfully imported, you will have an opportunity to review any warnings or errors that we've found.  Errors occur when data is formatted incorrectly or when a required field has not been filled.  Only clients with no errors will be allowed to be imported. If you would like to import a client that has errors, you should cancel the import, make the required edits to your CSV file (following Step 1), and import the file again. A warning is issued when a person on your CSV template appears to already exist in your Client List.  In such a case, you will have the option of overwriting duplicate fields or creating a new client with the same name. Make sure that the Include box is checked and click Import.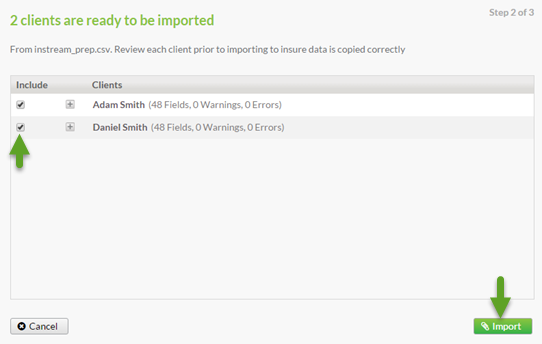 Once you have click Import, you will be directed to the Clients Section of inStream and the new client(s) will be listed within your list of clients.

 ***NOTE: You may also find the CSV template attached to this article.