The first step to copy a plan is to navigate to the Plans tab. Select the plan which you would like to copy within either the Goals Based or Safe Savings Rate tabs by clicking anywhere in the plan card.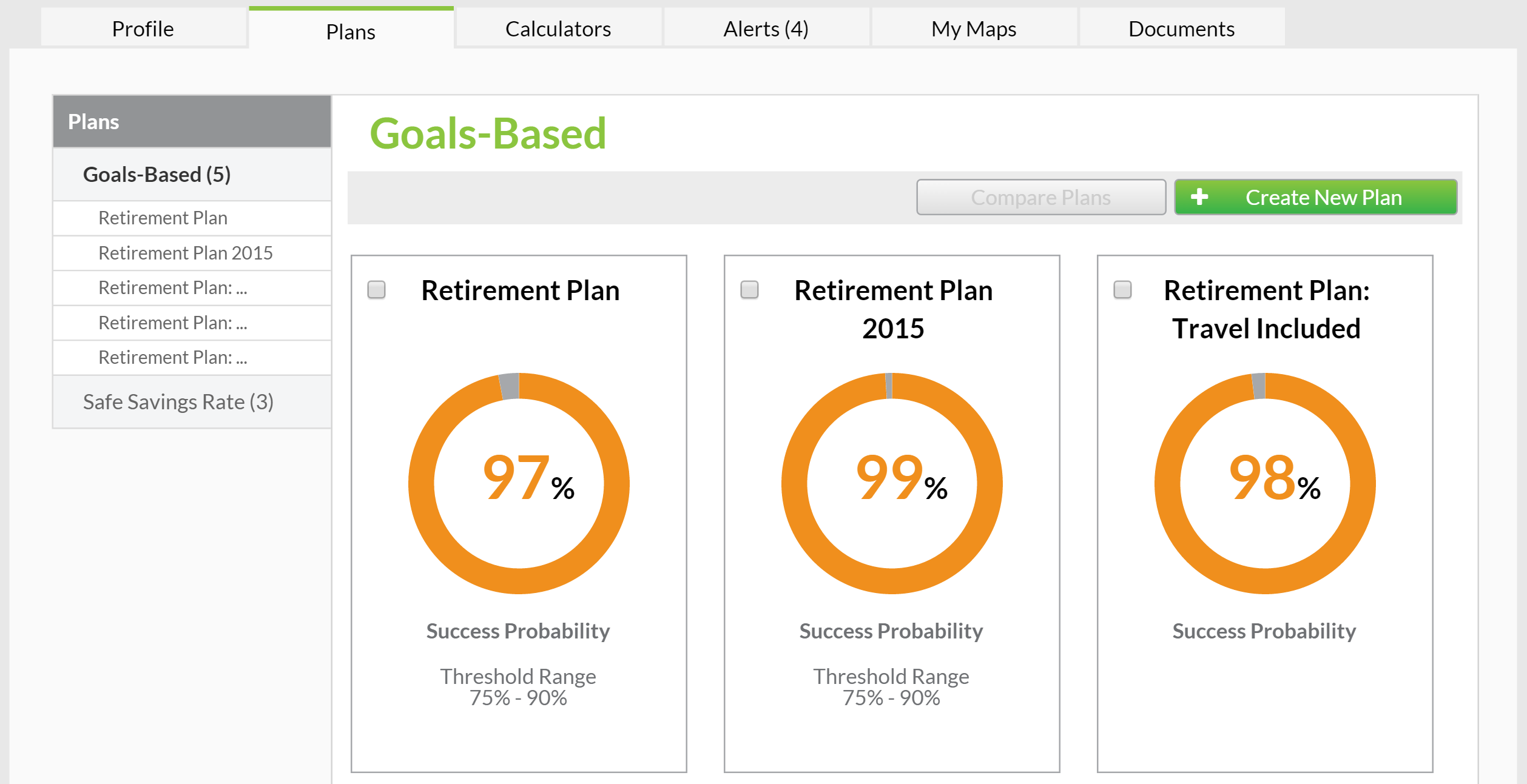 Next, click Copy Plan.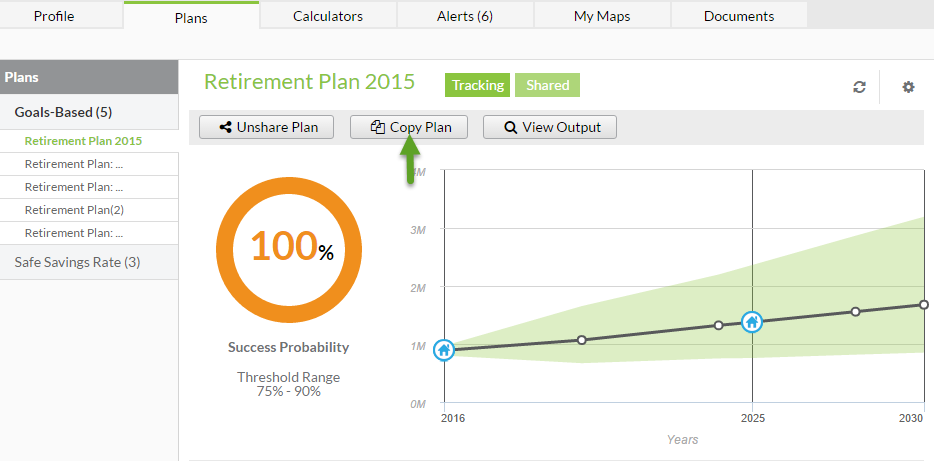 Lastly, you can rename the copied plan by clicking on the Plan name. The name will become editable. After making your changes, click the Save icon next to the text box.