If you want to add an allocation, you must first select a Plan.  Under the Allocations section, click Add New Allocation.
As you'll notice it already has a Default model in there. I will be using an education goal as my example, so I will want a 60/40 Allocation Model for Pre-College. To add another allocation, click on the Add New Allocation button again and click Edit.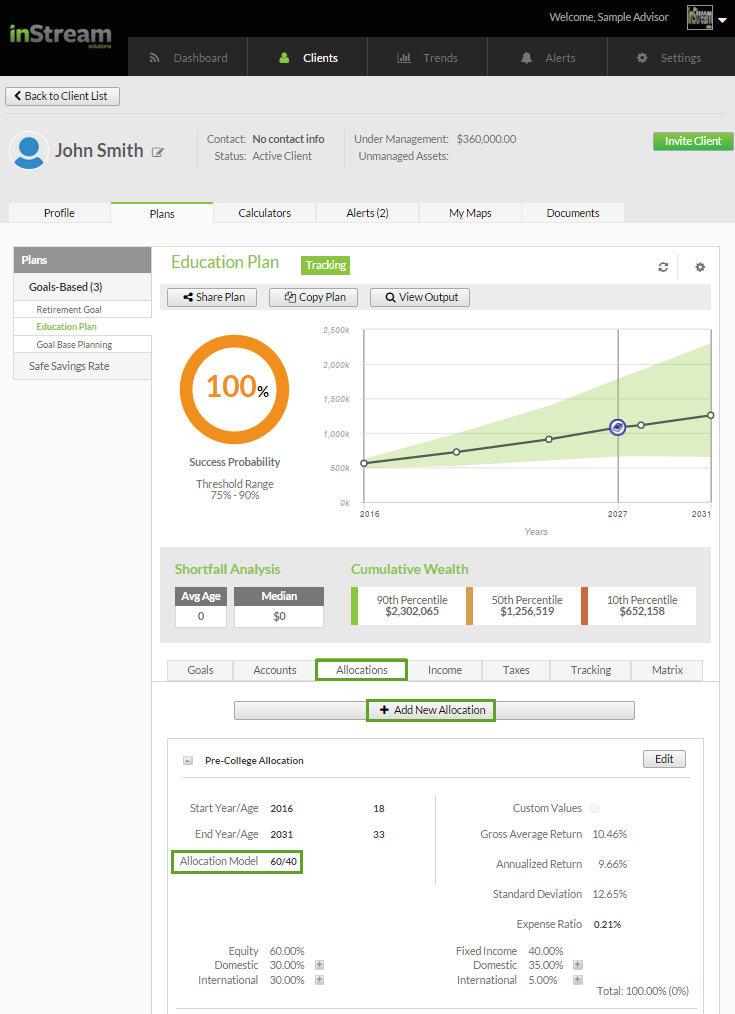 Now we can go in and put in the allocation we actually want in there. You will notice that the program will evenly divide the time period when we create a new allocation period, so you will need to adjust the start date. When we save everything, the earlier Allocation Period will automatically adjust its End Date to avoid any overlap. Now we can go in and select our 20/80 Allocation Model and hit Save Allocation in the bottom right corner.