inStream has a built-in document feature that allows you to upload documents and files that are relevant to your clients.  You can share documents with the client, store and view all documents. You can upload documents by clicking the Upload Documents button or drag and drop the files.
From the client profile, select the Documents tab then click Upload Documents.
Or
Drag and drop the files to the document capture area.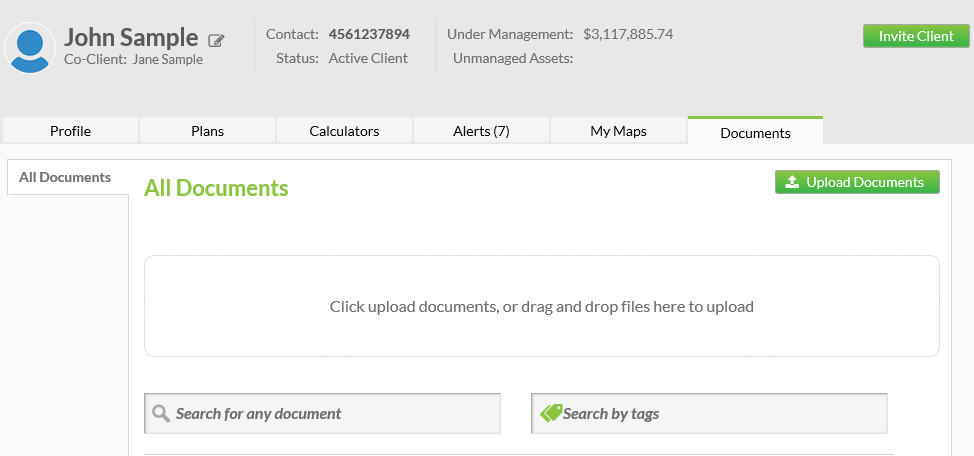 Next, select the document you would like to upload then click Open.
In the document upload window, enter the details and tag of the document.
Note: If you wish to share the document with the client, check the "Share with Client" option.  Once you are done, click the Close and View Documents List.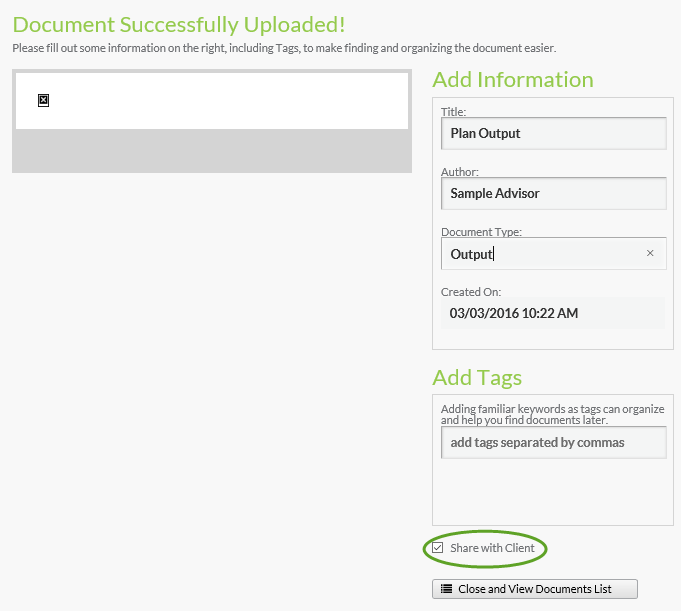 You can also save reports and outputs from inStream directly into the document manager.  For example, when viewing a clients plan output, you have the option to save the PDF file directly to the document manager for your records.
To complete this process, select a plan then click View Output.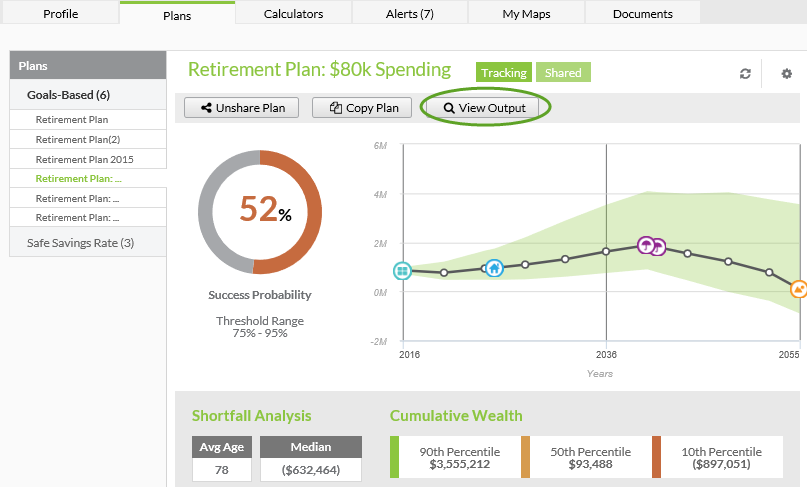 In the Report Builder section, click Preview.

Click Save and it will be sent to your document manager.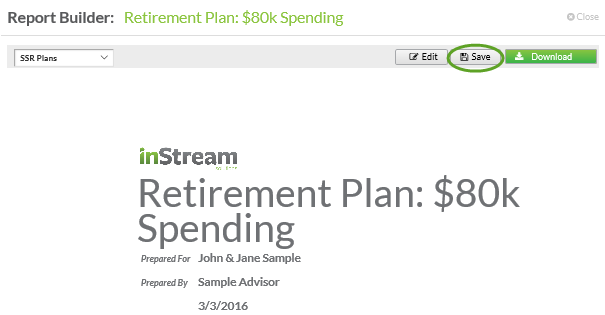 To view the documents you have saved, go back to the Documents tab. Select the file you would like to view. Once the file is selected, the Actions function displays with the following options:
View Document, Download, Re-Upload Document, Share with Client or Delete.

Tip: To delete multiple documents, select each document then click Delete Documents.