The Teams feature allows you to segment your clients, and make sure that they are getting the appropriate service.
To set up your Teams, log in as an Administrator then select the Teams tab.

From here, you can set up:
Create and edit teams
Add or Remove advisors to a team
Add or Remove clients to a team
To add a new team, Select Add New Team and enter the Team Name. Click Add Team once you name the team. 

To add team members, click the Add Team Member button.

From the selected list of members, click the appropriate advisors, and click Add Team Member.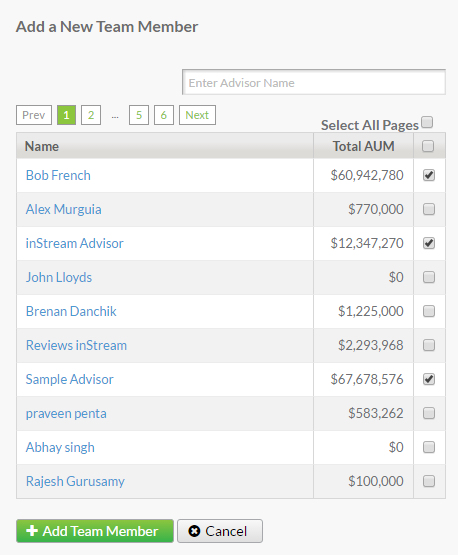 Now that you have the advisors set up, we need to get our clients in the correct teams. Select the Clients tab and click Add Team Clients. 

Select the appropriate clients and click Add Team Client.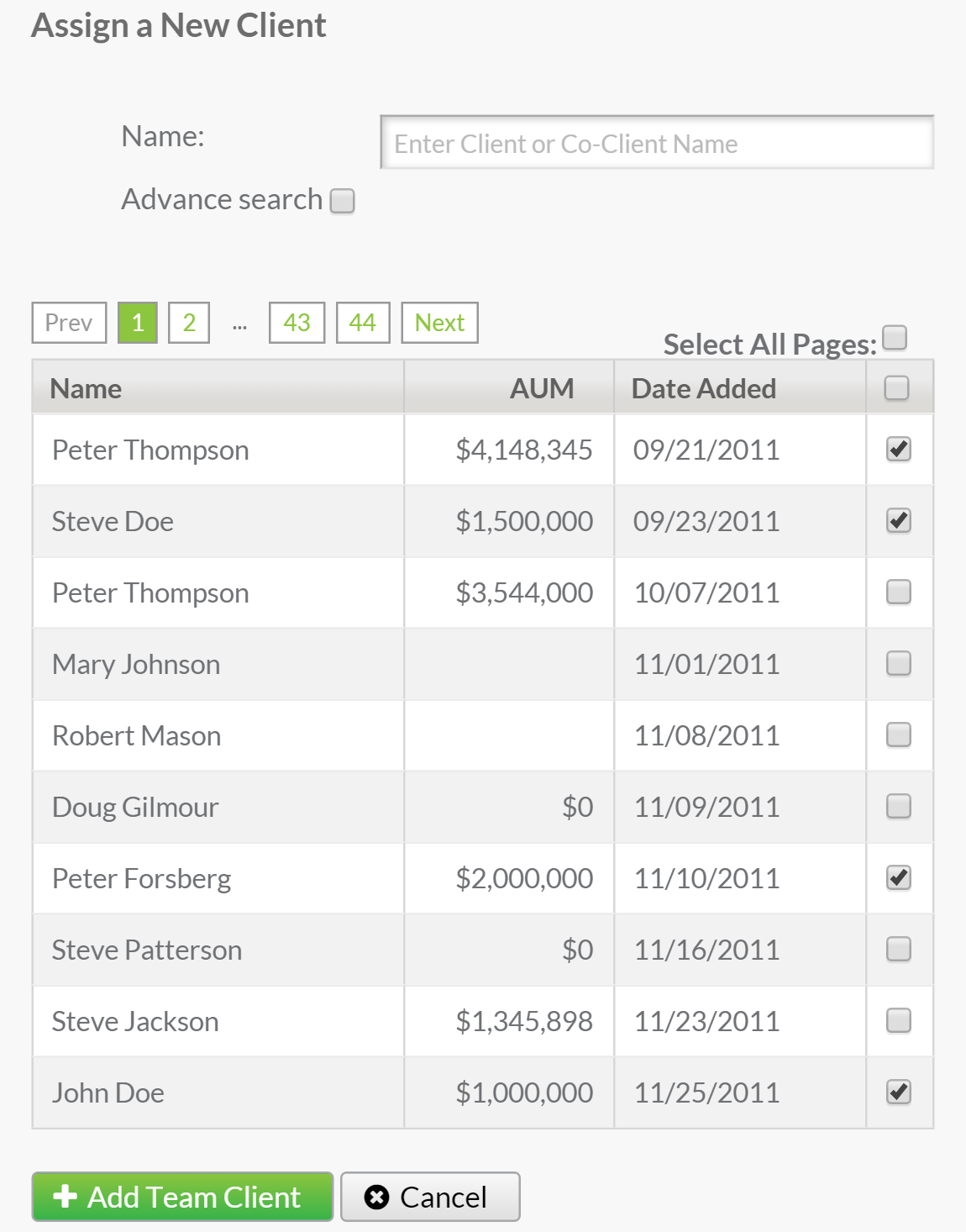 When you or anyone else assigned to a team logs in, they will be able to see all of their teams on the Clients tab by clicking on the My Clients drop-down.