From the client profile, select the Plans tab and open the plan by clicking View Output.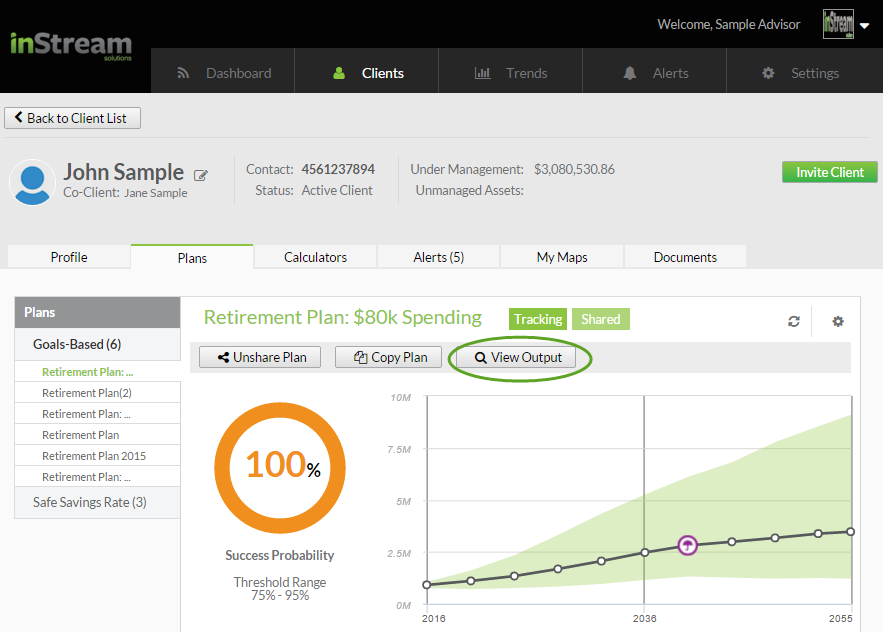 Next, select the the pages you would like to add to the plan then click Preview.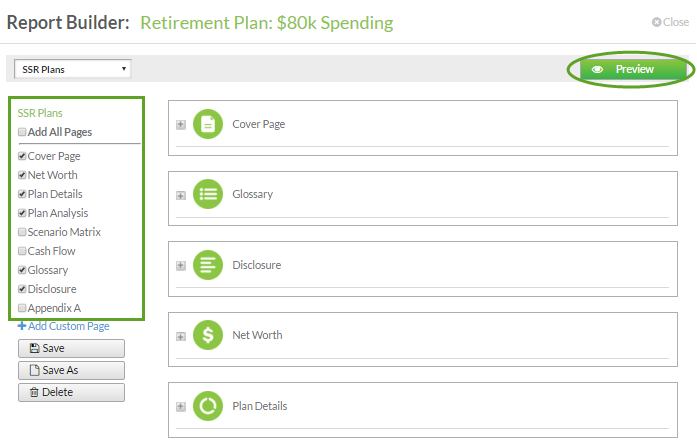 From here, you can Edit, Save or Download the plan. Once you have set your preferences, to download the plan, click on Download.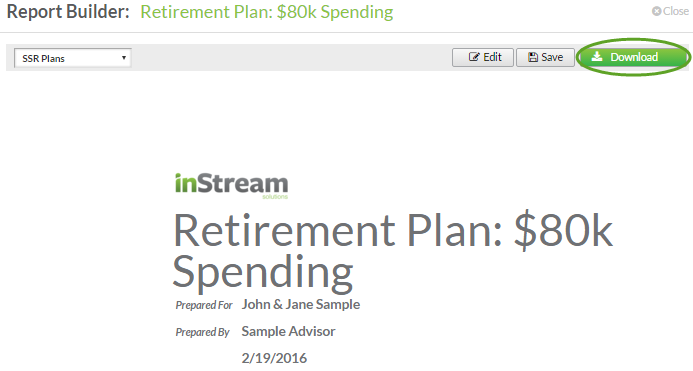 A pop-up will appear asking if you want to open or save the file, make sure the Open with button is selected and click OK. Your PDF will start downloading, and you can print the report once it is complete.