The long-term care calculator estimates future long-term care costs and unprotected need.
To begin, go to the Calculators tab, select Insurance Calculators, click Long-Term Care, then click Add a Calculator.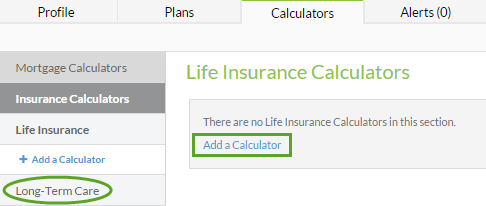 Enter the name of the Long Term Care Calculator and click Add.

After naming your new Long-Term Care Calculator, you will be ready to input the necessary data fields to run the calculation.  You must start by choosing who the calculator applies to.  Next, enter in the daily/annual cost, start and end year for care, and an inflation rate for the long-term care costs.  If some clients want to use certain accounts for self-insurance, you can choose which accounts to include in the analysis. When all the fields are complete, click Calculate.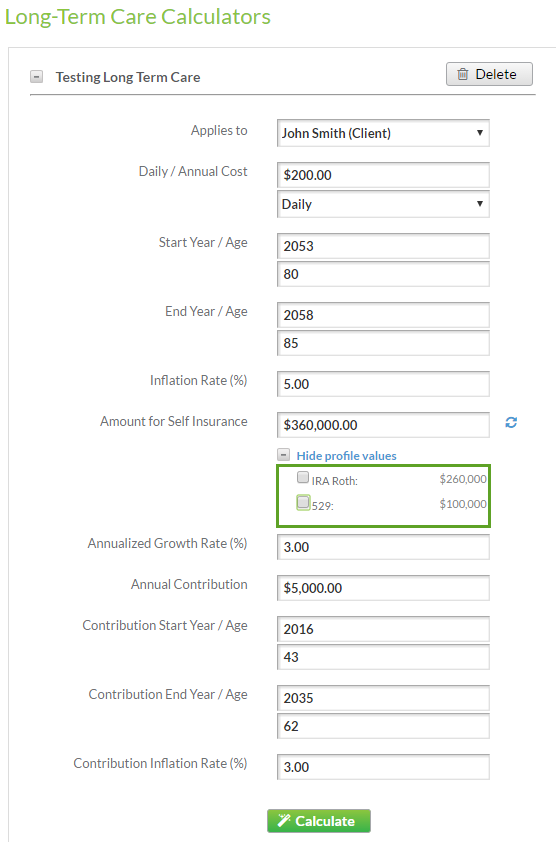 The calculator will estimate the total long-term care cost and how much of that cost is not covered. You can view the output summary of the calculation by clicking View Output.

From the output, you can Download PDF to share with your client.