Would you like to estimate the amount your client's Social Security benefits might be? Use the Social Security Estimator.
Under the Retirement Calculators section you will find the Social Security Estimator calculator. Click Add a Calculator.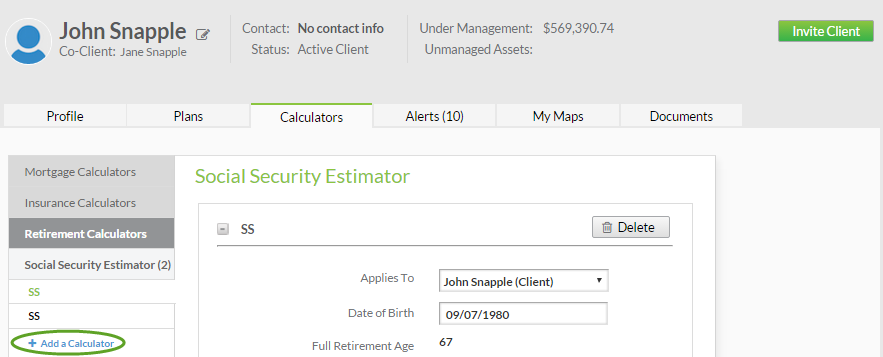 Enter the name of the Social Security Calculator and click Add.

After naming the Social Security calculator, choose who the calculator Applies To. Depending on who the calculator applies to, the date of birth field will automatically populate with data from the Profile. Next, manually enter the Planned Retirement Age and Last Year's Income. Once you have all the inputs in, click Calculate.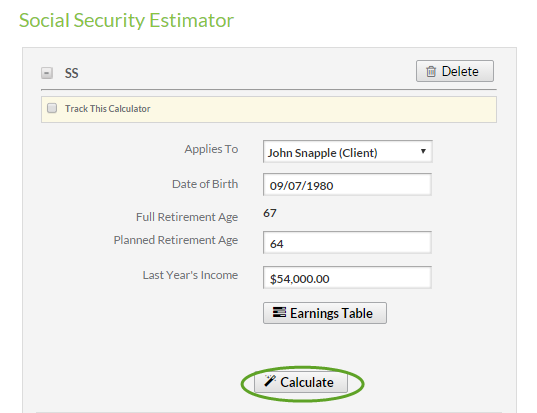 Once the calculator has calculated the 'Benefit at Full Retirement Age', you can pull up the estimated earnings table by clicking Earnings Table.  If past earnings are known, you can edit the annual earnings from this table to make the calculation more accurate.  Make sure you hit Save at the bottom of the table after your edits.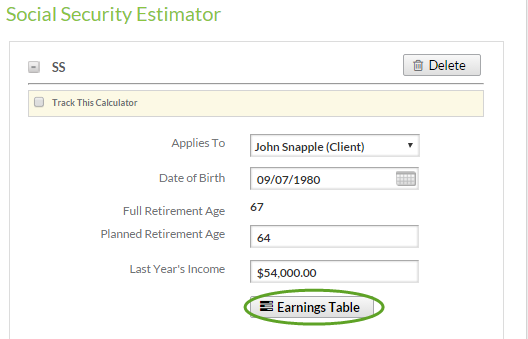 Note: If you change a number in the estimated earnings table, the calculator will automatically update the 'Benefit at Full Retirement Age'.  If you hit Calculate again, the calculator will reset with the original estimated inputs.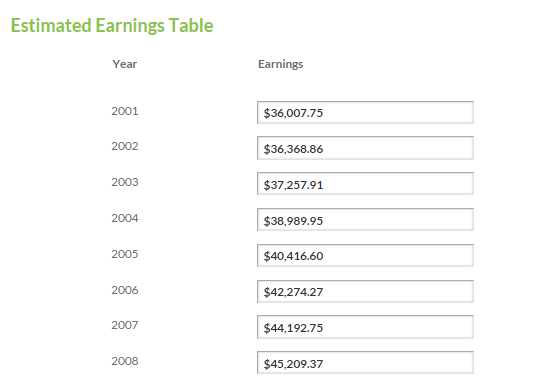 When you are ready, you can now download a PDF output summary of the calculation by clicking View Output.  From the output, you can Download PDF to download the calculator analysis to share it with your client.