The Mortgage Prepayment Calculator will show how pre-paying will reduce the loan term and the amount paid to interest.
To begin, go to the Calculators tab, select Mortgage Prepayment then click Add a Calculator.

Enter the name of the Mortgage Prepayment Calculator then click Add.

Enter in the Remaining Mortgage Balance, Remaining Term, Interest Rate.
Enter the amount of Monthly Prepayment you plan to make.
Click Calculate after everything has been entered.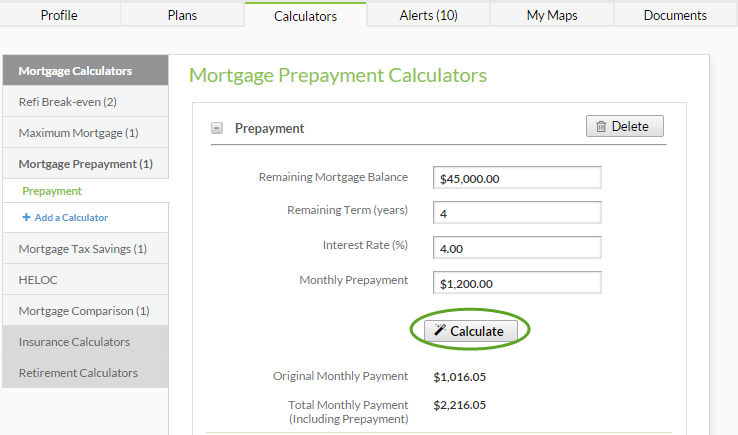 After clicking Calculate, you will get a snapshot of the results. To view the full analysis of the report, click View Output.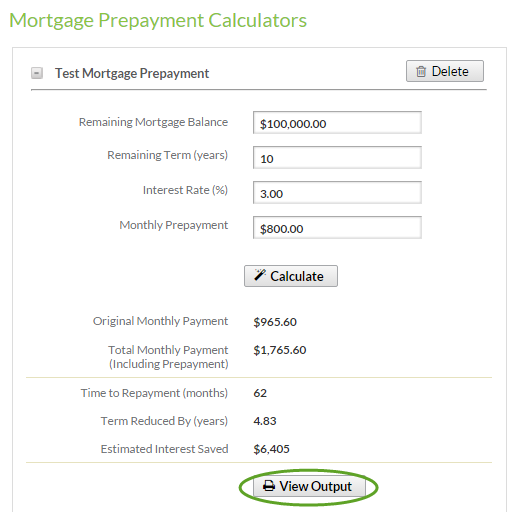 Click Download PDF to save or print the analysis.