The maximum mortgage calculator is used to help estimate the purchase price of a home that you can afford.
To begin, go to the Calculators tab, select Maximum Mortgage then click Add a Calculator.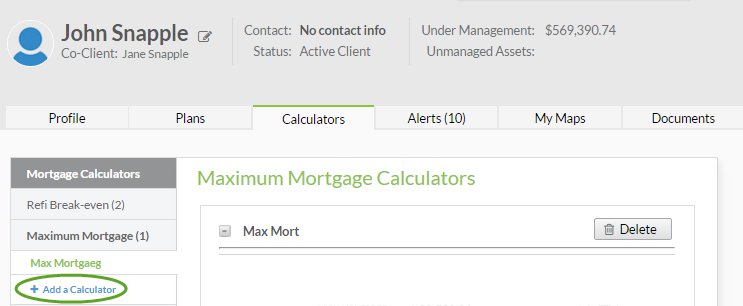 Enter the name of the Maximum Mortgage Calculator and click Add.

Enter the Maximum Payment and the Down Payment amount you will put towards the purchase price. 
Enter in the Duration (years) and the Base Interest Rate then click Calculate. A snapshot of the calculation displays.
You will see how different interest rates affect the Maximum Mortgage amount. Click Open Analysis to get a full report of the calculation.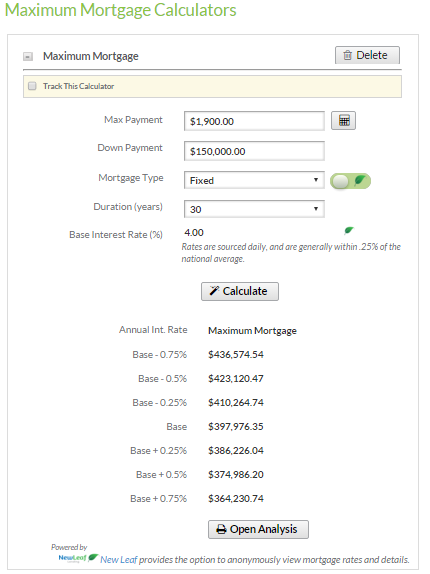 Click Download PDF to save or print the report.