Welcome to your Trends!
Trends are automatically created by analyzing your book of clients in inStream.  Currently, the Trends include analyzing data from profile, plans and alerts.  For the Trends to appear, you don't have to do anything but continue your regular usage of inStream.  The information is updated nightly so the trends are always current.
To view your trends, you can do so by clicking on the Trends tab.

Profile Trends are created from the information that is entered in the Profile section of each client. You will find trends that are related to Age and Gender, Account Types, and Profile Statistics.

In the Plan Trends, the data is created from information from Plans.  You will find trends data for goals, tracking plans, allocation changes, average goal amounts, and many other plan statistics.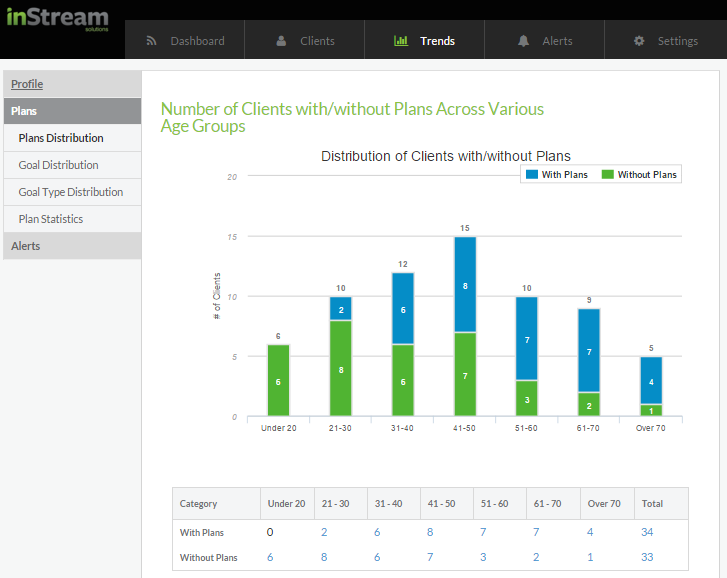 The Alert Trends show the distribution of all alert types across AUM ranges and alert statistics.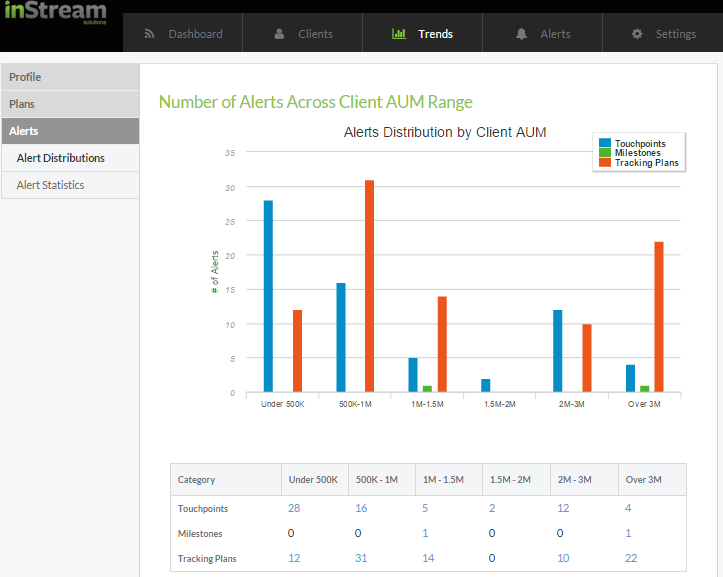 If you would like to request an idea for new trends, please submit your ideas to us here.