WHAT IS FACT FINDER?
Fact Finder is a tool you can use to conveniently gather or input information from your prospects and have that data automatically upload and generate a financial plan in InStream so you can get to work right away.  
HOW TO USE FACT FINDER?
STEP 1:
Login as an Advisor > Click on 'Clients' tab > Clients > + Add a Prospect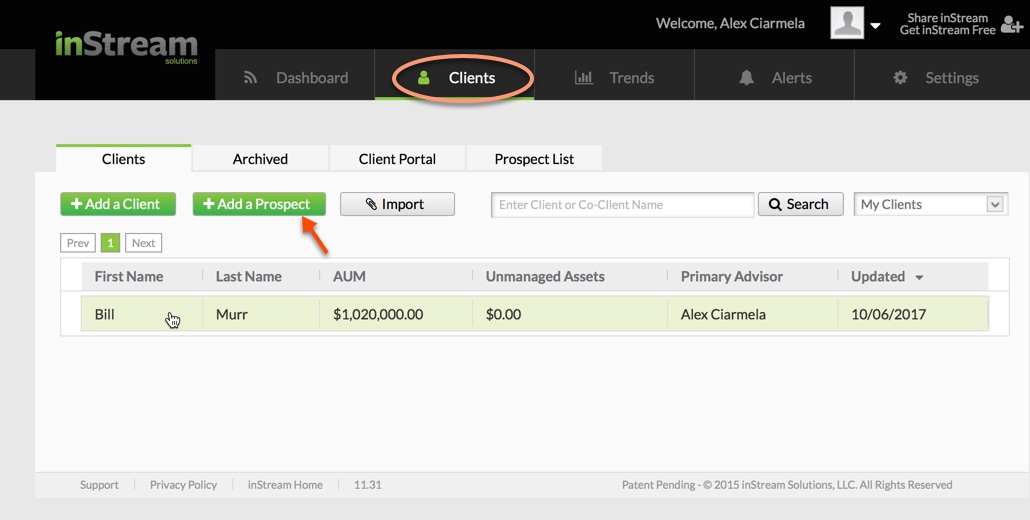 STEP 2:
Choose how you would like to fill out the information.  You can either input your prospect's information yourself by selecting Advisor and filling in the relevant information.  Or another option is to select Prospect which will send an email directly to your prospect so they can enter their information via a series of online forms.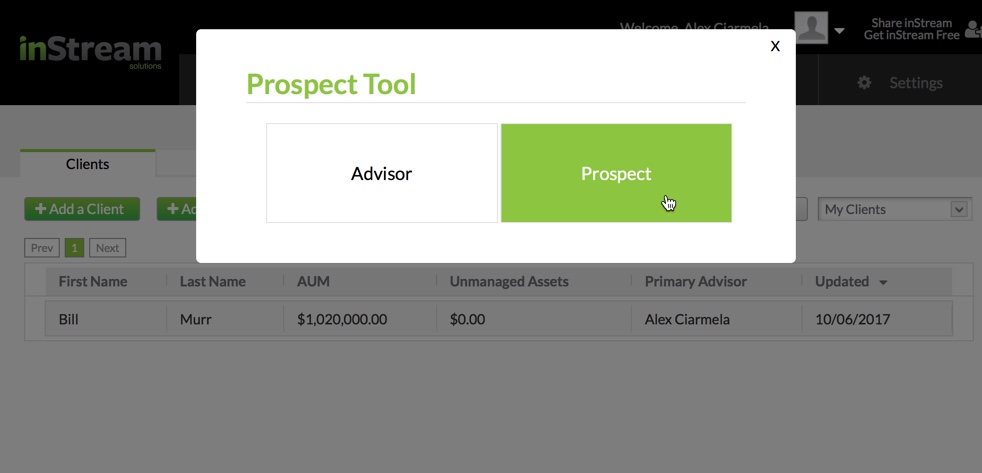 A profile will automatically be created for your prospect along with a plan generated using data inputted.