To add a liability, go to the Profile tab and select Finances. 

Under Finances, select Liabilities then click Add a New Liability.

Enter the name of the liability
Enter the Initial Amount and the Balance Due
Enter the Value as of date
Select the category of which your liability falls under, Loan or Expense
Select the Loan Type, Mortgage Type and the Owner
Go through filling out the rest of the information for your mortgage and click Save.
Using the Auto-Calculate Feature
When entering a mortgage, you have the ability to auto-calculate the balance due and monthly payment. The "balance due" and "Monthly Payment" will adjust based on the duration and interest rate entered for the Mortgage.  
To use this feature enter the information as above and leave the balance due and Monthly payment fields blank.  Click Calculate and those fields will populate based on your inputs.
Click Save once everything has been entered.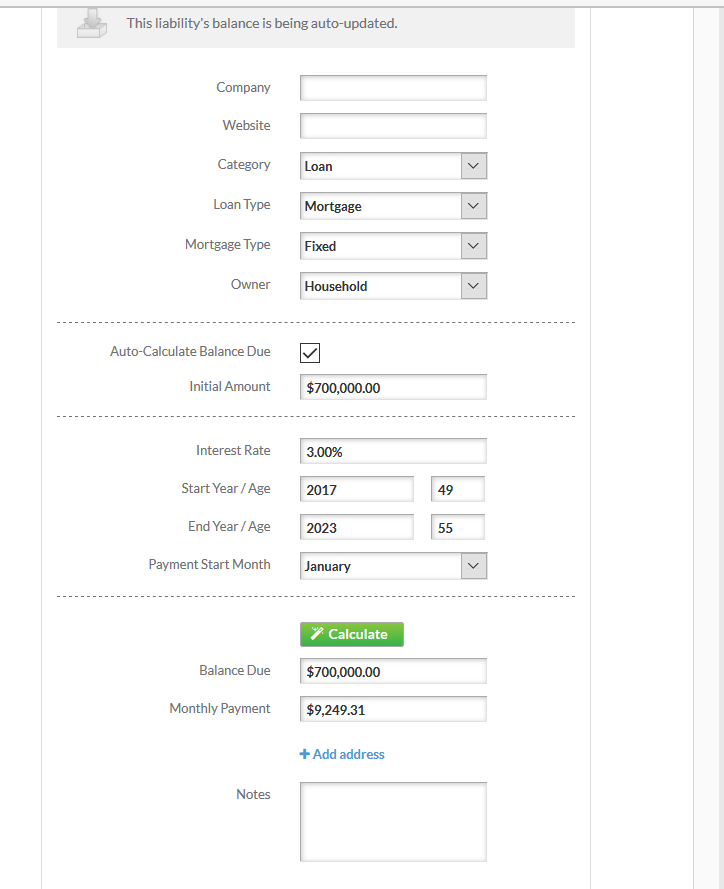 Click Amortization Schedule to view details about the mortgage schedule.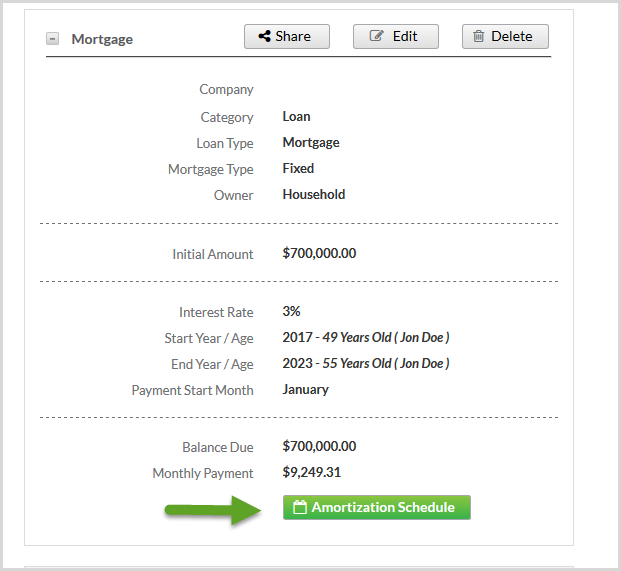 Note:  The mortgage will only appear on the "Net Worth Over Time" report if the auto calculate feature is used.  This report will show the ending value of the mortgage at the end of each year based on the payments due.