The Net Worth Statement provides a consolidated view of your client's assets and liabilities.  This article will show you how to add or remove assets and liabilities that you would like to show in the report output.
To view the Net Worth section go to Client>Profile>Finances and select Net Worth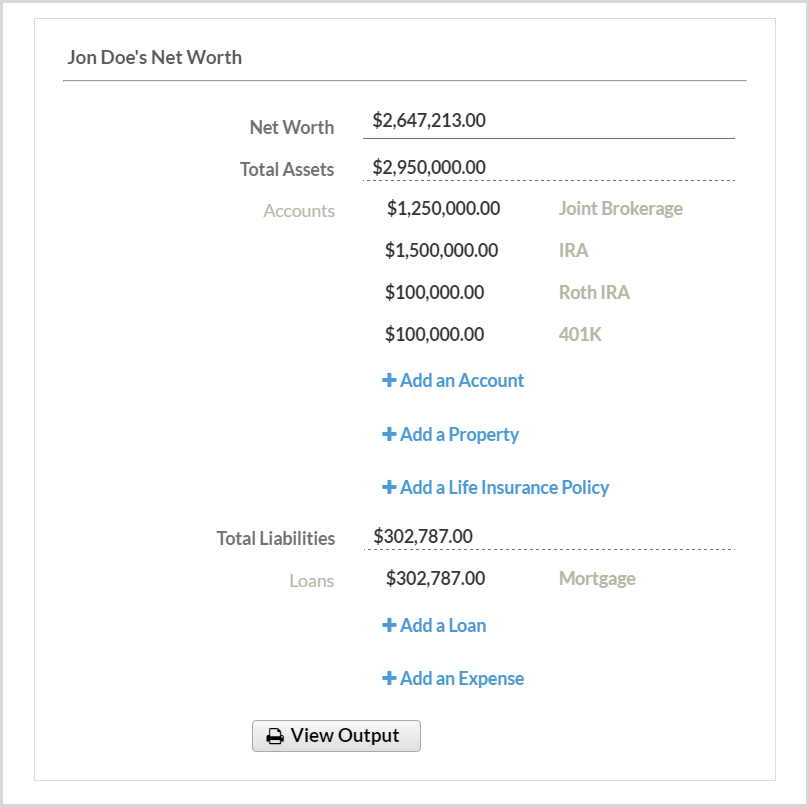 Here you will be able to see all of the assets and liabilities that have already been added in the Client Profile Section.  
To remove any account/property/insurance that you do not want to appear just hover over the item you want to exclude and a delete icon will appear.

If you would like to add an item to the net worth statement, you simply click "+Add" to include additional assets or liabilities.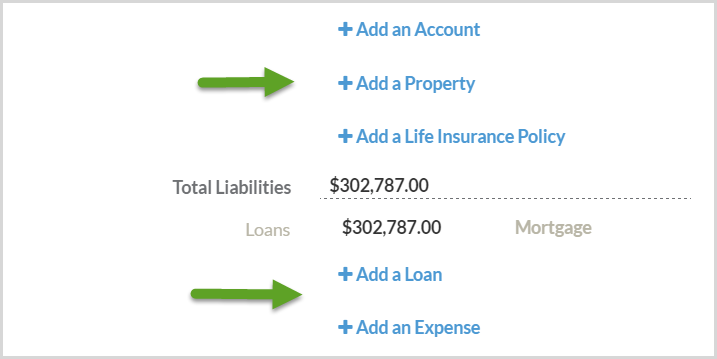 Once you select the item to add, a new window will appear and you can add the relevant details to create a new asset or liability.